Raising the standard in dog grooming
For the comfort of your pet the salon has air conditioning
About Gonerby Gorgeous
At Gonerby Gorgeous, the knowledge, experience and superb service we provide has helped us to gain the trust and confidence of our customers throughout the years. We employ a caring and humane approach to all of our dog grooming services. We want to ensure that your dog has a positive experience throughout it's time with us. Our many years of experience within the dog grooming industry have allowed us to develop an excellent reputation, not just in Grantham, and the local outlying areas.
Check out our client testimonials down below.
Quality dog grooming to pamper Grantham's canine fur babies!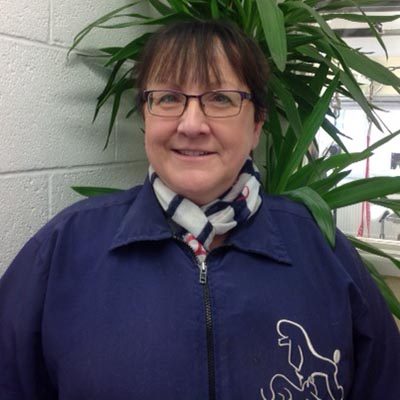 Bev
Head Groomer, Tutor, Assessor and Owner
City & Guilds L3 Advanced Diploma - Fully Qualified
I have always worked with or had animals. I owned rabbits and guinea pigs as a child and worked with and turned out competition event horses. I also showed and bred guinea pigs for a few years, as well as a mynah bird and dogs. Then along came my first Soft-Coated Wheaten Terrier in 1995 and I was smitten. But with that came the showing, grooming and trimming and I have not looked back.
I trained at the well renowned Look North grooming and training school. Despite grooming for a number of years I chose to do my City and Guilds professional qualification in 2004, and after lots of hard work and experience attained the Level 3 Advanced Dog Grooming (now the Diploma). This has now become the nationally recognized standard of qualification for dog groomers and one I believe every groomer should aspire to. I have been examined in and passed the City and Guilds West Highland White Terriers, Miniature Schnauzers and Springer Spaniels qualification.
I breed and show my Soft-Coated Wheaten Terriers all over the UK, Ireland & Europe – winning at Crufts, FCI Winners Shows and World Dog Show level. I judge the breed at Championship Show level and have bred a number of Champions. I am also a Kennel Club Assured Breeder.
My first and only 'dabble' in grooming competitions at the British Dog Grooming Championships in 2008 saw a 1st placing in Pure-breed scissor and 2nd place in Hand-strip.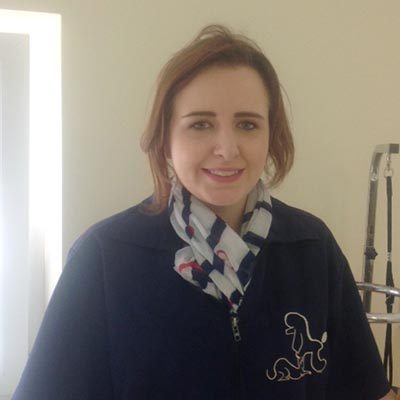 Hazell
Assistant Groomer
City and Guilds Level 3 Introductory - Qualified
I have been with Gonerby Gorgeous for a number of years now. I have worked my way from Level 2 Animal Care at college on leaving school and then passed the Level 2 Dog Grooming Apprenticeship before completing the Level 3 City and Guilds Introductory Dog Grooming qualification.
I am now working towards my Level 3 Diploma.
I have a number of dogs at home from rescue centres.
Both Bev and Hazell are certified in K9 First Aid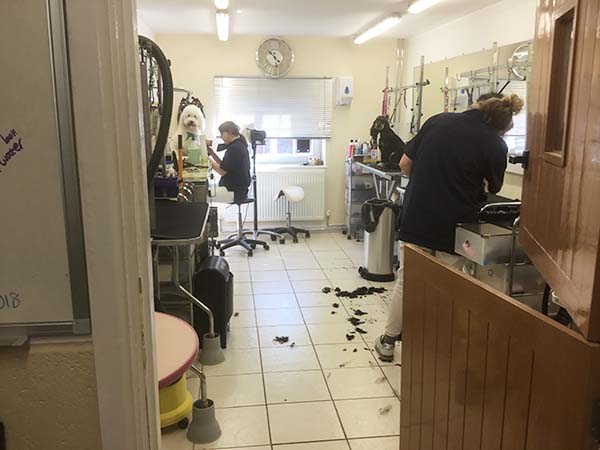 Client Testimonials
Owners always seem surprised at the speed at which their dogs coat grows. Most breeds grow at the same rate as human hair, some slower & many breeds much faster. One of the many benefits of grooming is that your dogs coat and skin will stay in good condition. Your groomer can alert you to any health issues developing. A picture paints a thousand words.